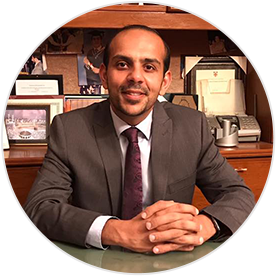 Message from the CEO
We are honored to present to you our efforts over the last fifty years, following the founding of the company by our late grandfather, Al Haj Mian Ahsan Elahi, whose vision and hard work continue to guide us today into the future.
During the formative years of our company as a leading trading entity, our father clearly defined the identity of the group that today constitutes the Elahi Group on guiding principles and policies of honesty, hard work & consistency, which we have adopted and implemented on our way to greater corporate success.
Danish Elahi
Read More
Elahi group at a glance
Elahi Group started operations in Pakistan in 1971 as a trading house and has transformed itself into a diversified group with prominent interests in warehousing, logistics, ecommerce, technology, manufacturing, food products and commodity trading.
Read More
What We Do





Investments & Private Equity