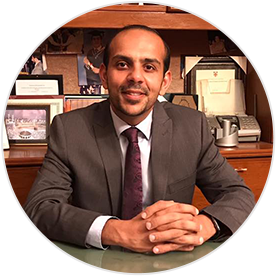 Message From the CEO
We are honored to present to you our efforts over the last fifty years, following the founding of the company by our late grandfather, Al Haj Mian Ahsan Elahi, whose vision and hard work continue to guide us today into the future.
During the formative years of our company as a leading trading entity, our father clearly defined the identity of the group that today constitutes the Elahi Group on guiding principles and policies of honesty, hard work & consistency, which we have adopted and implemented on our way to greater corporate success.
Elahi we under the role of technology & innovations in shaping the business world; each business function is founded by highly qualified people to coordinate the activities of the various companies to achieve desired goals and formulate our mission with one vision.
Each one of us at Elahi Group is committed to leadership, growth and to uphold the principles and vision of our grandfather.
We will continue to support our existing business by investing in new technology and qualified people, whilst at the same time seeking to expand our business horizons by acquiring or investing in companies to participate in their growth and forming strategic alliances in mutual areas of business.
Elahi Group Success Formula